Seattle Christmas Boat Parade
December 17, 2022
Parade Start time – 7:00pm
Registered Vessels Line Up & Check-In: 6:30pm
---
Lake Union – "Full Loop" NO BRIDGES, NO LIFTS
Parade Route & Check-In:
Start – In front of Fremont Tug Boats – just East of the Aurora Bridge, directly across from Morrison's Fuel Dock
End – At Morrison's Fuel Dock
Vessels Line up: Start Next to: Fremont Tugboats  – Line Up, W to E
Toward Gasworks Park & so on….   
1st Lead Boat – Western Towboat, Tugboat – Bright Yellow & Blue Tug 
2nd Boat – Registered Vessels check-in with "Salty Dog" on VHF 68 6:30
Boat Parade Registered Vessels – Make sure you hoot and holler at the Judges when you cruise by!
Captains – make sure judges get a good look at your bright, colorfully decorated boat & visible Parade # on your bow.
Boat Parade – Judge Categories:  December 17, 2022:
1. Best In Show – People's Choice Award 
2. Best Santa & Reindeer Theme
3. Best & Biggest Christmas Tree & Lights Theme
4. Best Christmas Snowman, Winter Wonderland Theme
5. Most Overall Christmas Lights – Brightest & Most Colorful Boat in the Parade
"This boat is so bright – you can see it way at the other end of the lake!!!"

Toy Drive Drop off & Registered Vessel # Pick Up At:

Ballard West Marine
1400 NW 45th St.
Seattle WA, 98107
West Marine "Fish Shack"
•At Ballard West Marine, 'Fish Shack'
Parade Registered Boats # Pick Up & Toy Drive Drop off
choose either of these two dates: December 15th or 16th
(Last Minute Boats In Town, # Pick Up — The 17th morning of the Parade by 12:30pm
Questions Email: [email protected].com Or Text: 206.999.3088 
(These are your # pick up – date options!)
•Captains – Hang #'s on Port & STRB Bow
Do not block or cover #'s, allow clear visibility for Judges!
---
Registered Parade Vessels Whom Are Participating, Thank you for Contributing To:
A Toy Drive for 'Seattle Children's Hospital'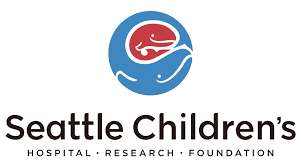 Santa & His Reindeer Always for show up for children,
A Pandemic won't stop them!!!
---